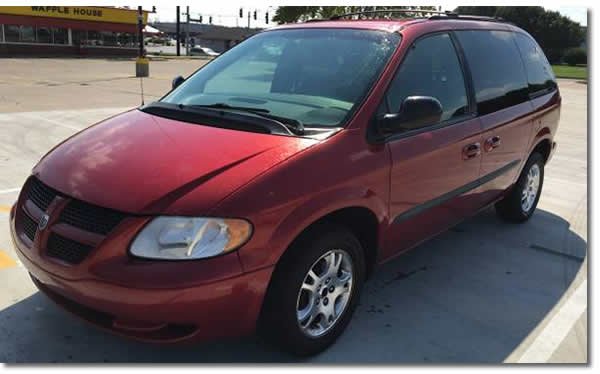 What is the cooler in front of my radiator in my 2004 Dodge Grand Caravan Sport? I hit a deer and am doing the repairs myself. I am able to get a partial number off the sticker on it (83403 0872A T227AD7165 ). Not sure if last letter is and A or M as its rubbed off. It is the same size as my radiator just skinnier.
---
RESPONSE
This would be a transmission oil cooler. Remove the radiator assembly to access the transmission cooler for removal. When replacing the transmission oil cooler, the cooler hoses must be replaced.
Inspection and Cleaning
Inspect all hoses, tubes, clamps and connections for leaks, cracks, or damage. Replace as necessary. Use only approved transmission cooler hoses that are molded to fit the space available.
Inspect external coolers for leaks, loose mounts, or damage. Replace as necessary.
Transmission oil cooler replacement 2004 Dodge Grand Caravan