1987 Toyota Pickup 22R I4 W/carb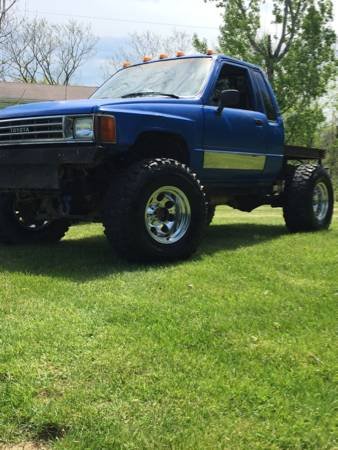 5 speed manual trans will go into all gears but will not move can put into gear and it doesn't move at all. Full clutch pressure. Feel like clutch isn't fully releasing was told it could be a coulmn things. What do you think it could be?
---
RESPONSE
Missing a drive shaft or the clutch disc is shot. If it is a 4WD the transfer case may be in neutral.