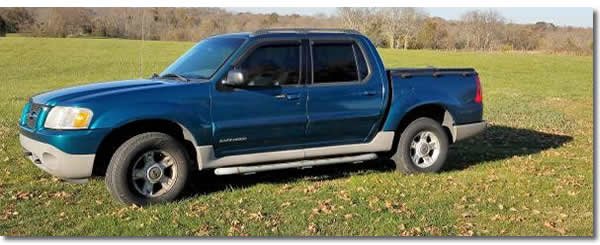 Lately my truck has been having problems. When I start it up in the morning, it gives me high rpms, but no movement for a few seconds. This is only made worse by braking. The truck comes to a complete stop and I have to get up to about 3500 rpms to get it moving again.
Also, when I leave work in the afternoon I have problems. When I put it in reverse, without touching the gas pedal it will have about 1000 rpms and roll back easily. The same problem as I mentioned above happens when I put it in drive. High rpms and no movement for the first few seconds of driving.
Any ideas?
---
No movement
This sounds like you are experiencing transmission related issues. First thing to do would be to check the transmission fluid level.
If the transmission fluid level is low, top it off and test. Check for and fix leaks. If the transmission fluid level is full and has a dark color it may be in need of a rebuild.