I have a 1987 Dodge D-150, 5.2L, automatic transmission, 2WD, and would like to know if I could put a 5.9L motor in and still have the transmission bolt up without changing it out?
---
RESPONSE
The blocks are the same, just the 360 is bored out to a larger displacement. So yes the transmission should bolt right up without any issue.
V8 Engine identification number location — 1985–88 vehicles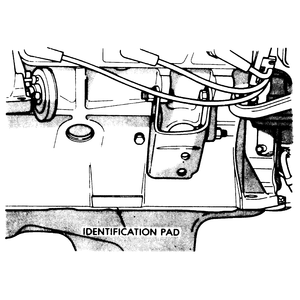 There is a quick way of telling the small block 318 and 360 cu. in. V8s from the 400 and 440s. On the 318 and 360s, the distributor is at the rear of the engine, while the 400 and 440 cu. in. V8s have it at the front.
Engine Identification Chart 1985 – 1988 Dodge