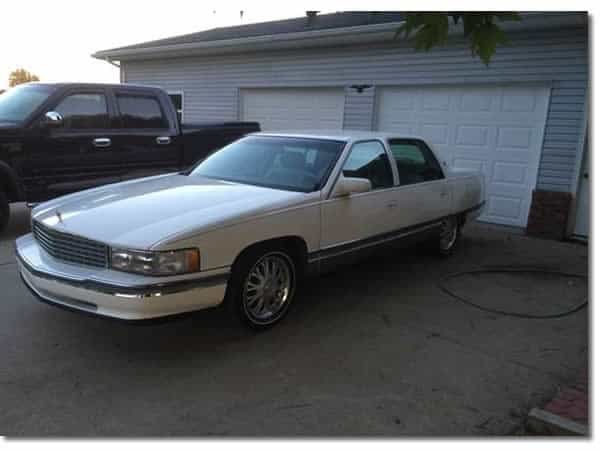 Could I swap out the 4.6 and put in a Chevy 5.0?
---
RESPONSE
I would not recommend this engine swap, though possible.
Cadillac LD8 4.6L Engine Swap
Anything is possible with the will and right set of tools. Therefore you'll need to fabricate different mounts and adapters. Fabricate custom exhaust manifolds and pipes. Create all new wiring harness and change out engine computer. Not to mention the hood interference, etc.
The Cadillac 4.6L engine was designed for transverse applications where as the Chevy 5.0L engine was designed for rear wheel drive applications.
The LD8 (VIN "Y") is a transverse V8 for front-wheel drive cars. Introduced in 1994, it is designed to provide more torque than the high-revving L37. The LD8 code had been used on all torque-tuned transverse Northstars, even as the exact engine specifications evolved. Compression ratio is 10.3:1 for engines built prior to model year 2000, and 10:1 for those built afterwards.