2004 Hyundai Sonata camshaft sensor wiring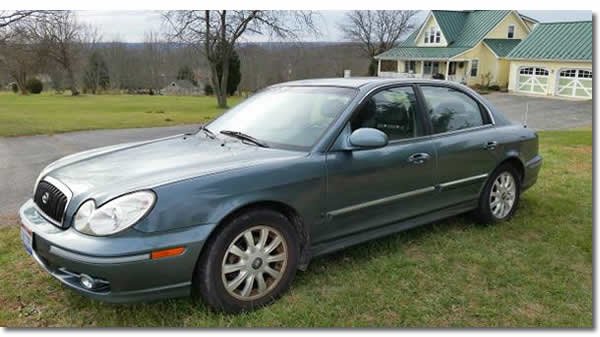 I am trying to reconnect the camshaft position sensor connector back up after breaking it, and I didn't get a chance to see what positions the wires were in on the connector Harness. I have three wires. One is Brown, and two are black. Of the two black ones, one has 5 on it and the other has .5 on it. Can you help provide me with a diagram of who the wires are positioned.
---
On the sensor pins 1 is Black, 2 is Black and 3 is Pink. Number 2 pin Black wire connects to the PCM on pin #16. A continuity tester can be used to confirm.
2004 Hyundai Sonata Wiring Diagram
(best viewed in Google Chrome or Firefox)
2004-hyundai-sonata-engine-controls-a-t-1-of-5