Code P0183 fuel temperature sensor 2005 Lincoln Town Car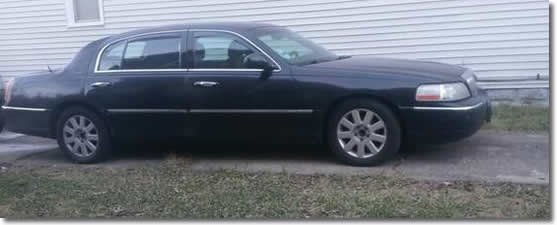 The check engine light is on solid. The code P0183 which is the" fuel temperature sensor" is not happy. I have two questions about this code, where is this sensor located and what is the part number of the sensor.
I have called eight parts store and four Lincoln/ford dealers trying to get these two questions answered and got no ware. Please help me if you can to solve this baffling problem.
It is very strange that even dealers cant come up with answers. Is it possible that something else is triggering this code and it is not the fuel temperature sensor at all.
Thanks for any help you can give me.
PS: The car starts and runs just fine. 2005 Lincoln Town Car Signature series
---
Fuel Temperature Sensor
I went ahead and looked up the part for you. I double checked to make certain this is an exact fit for your 2005 Lincoln Town Car Signature series.
Fuel Temperature Sensor Location
The fuel temperature sensor is located on the fuel rail. It is the same sensor as the fuel pressure sensor. One vacuum line, 2 screws and one electrical plug.
| Item | Part Number | Description |
| --- | --- | --- |
| 1 | 14A464 | Fuel rail pressure and temperature sensor electrical connector |
| 2 | 9E498 | Fuel rail pressure and temperature sensor vacuum connector |
| 3 | N808874 | Fuel rail pressure and temperature sensor bolts (2 required) |
| 4 | 9F972 | Fuel rail pressure and temperature sensor |
| 5 | — | Fuel rail pressure and temperature sensor O-ring |
Code P0183 – Fuel Temperature Sensor A Circuit High Input
Probable Causes:
Sensor or solenoid faulty
Connector terminal contact is damaged or corroded
Wire harness – Check harness for correct voltage, open, short to ground or short to voltage
Update control unit software – Check for the latest control unit update
Powertrain or Engine Control Module faulty