Knock Sensor Location 2004 Ford Freestar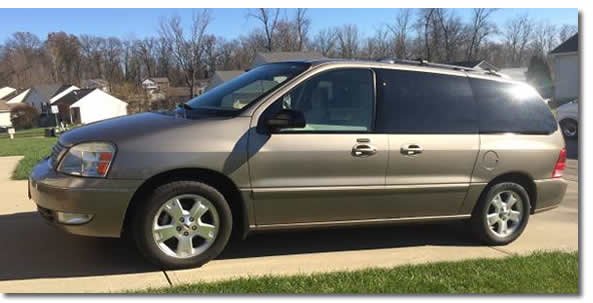 Where is the knock sensor located?
---
RESPONSE
The knock sensor is installed in the lower forward area of the engine block on an OHC V6 engine. The knock sensor is a tuned accelerometer on the engine which converts engine vibration to an electrical signal. The PCM uses this signal to determine the presence of engine knock and to retard spark timing.
Knock Sensor Location