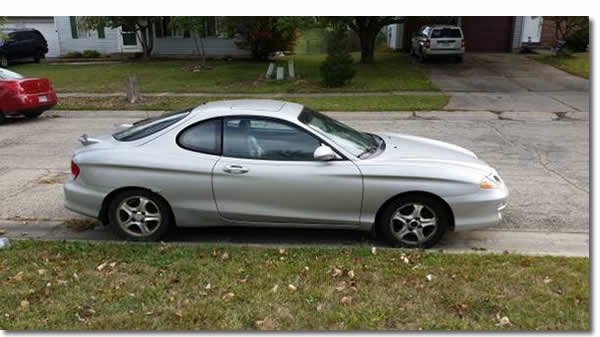 I had a tune up completed on the car today and the car is not getting gas. My mechanic thinks it is the Hyundai fuel pump because no feedback from the fuel pump. Exactly where is the fuel pump located on this car. The mechanic said he thinks it is in the gas tank.
---
RESPONSE
The Hyundai fuel pump is located inside the fuel tank yet still easy to get to. It is accessed easily because all you need to do is remove the rear seat cushion.
Hyundai Fuel Pump 2001 Tiburon Removal
Removal
Remove the rear seat cushion.

To reduce the internal pressure of the fuel lines and hoses, first start the engine and then disconnect the electrical fuel pump connector. Be sure to reduce the fuel pressure before disconnecting the fuel main pipe and hose otherwise fuel will spill out.

Disconnect the battery cable from the negative terminal of the battery.

Remove the high pressure hose and fuel return hose.
Finally the fuel pump assembly may now be removed.