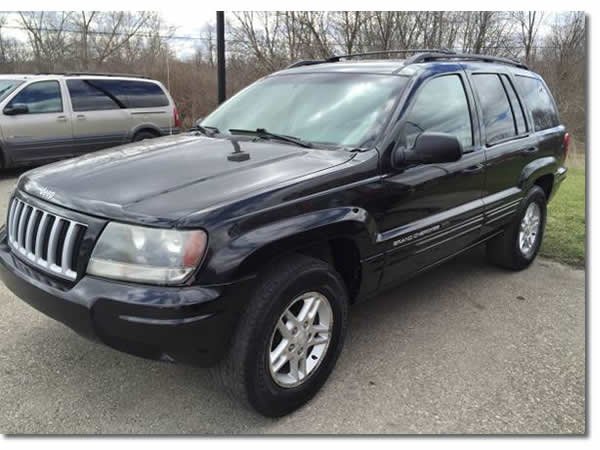 I have a 2004 Jeep Grand Cherokee Special Edition 4.0L Straight 6 4WD loaded. I have a parasitic draw and I need help to find it. I'd like help with the non intrusive method which is to check voltage drop across each fuse without having to worry about vehicle waking up.
I was told a few things and I replaced the alternator, battery and computer but issue still remains. I have to disconnect the negative battery terminal every night so it won't drain the battery but this resets everything when I reconnect it. Hard to pass NYS inspection when none of your monitors are ready. 200 miles later only the EVAP monitor wasn't ready and I passed.
There is nothing ON that I can see in the interior or exterior. So basically I just need to know how to set up my multimeter. Where and how to test fuses to narrow down which circuit and fuse or relay is causing the draw. Also is there a way to check relays in the junction box under the hood without pulling them out and causing the computer to throw a code? What about the maxi fuses? They are a bit bigger with a clear cover on them can you test these as well?
It's beginning to be a hassle to disconnect the cable every time. I thought about installing a kill switch but that doesn't really solve my problem so short of buying a smart battery charger or maintainer to keep the battery charged overnight I don't know what else to do. Any help would be greatly appreciated. Thanks.
---
---
A few things I have found over the years that cause this.
Glove box light staying on, examine the vehicle at night as it is easier to see if a light is still on somewhere
Chewing gum wrapper lodged in cigar lighter/12V supply port
Penny or dime also found inside cigar lighter/12V supply port
Accessory left plugged in cigar lighter/12V supply port
Testing the MAXI Fuses will require removal. It is best to remove any fuse or relays to test it when considering there may be a short somewhere in the system. This will isolate the component being tested and keep from causing false test results. Set the Multimeter to continuity for checking the fuses.